ERICA SUNSHINE LEE IS SPONSORED BY PLEXUS
CLICK HERE FOR MORE INFORMATION ON A HEALTHIER LIFE!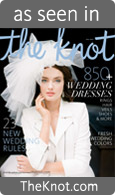 Book this amazing country wedding band for your special day, featuring all your favorite top 40 Classic and Modern Country songs, including Erica Sunshine Lee's new wedding song "I DO"

This Country Music Singer/Songwriter and Nashville Recording Artist has earned the reputation of "Hardest Working Woman in Country Music" due to her uncompromising work ethic, established during her up-bringing in rural Georgia. With her captivating songs and a truly engaging personality, Erica is traveling the world, gaining new fans in every city, state and country she plays in. She draws crowds in with her unfiltered tunes such as 'I'm Just Your Woman, 'Ho in Rio,' 'The Walk Of Shame' and 'Put Some South In Your Mouth'. "What It Takes To Be A Country Man" released worldwide and hit #6 on the country charts throughout Europe and Oz.  "This is the kind of authentic music country DJ's have been asking for," says Nashville's Al Brock.
Following the successful reception of Erica Sunshine Lee's previous 4th album, she spent the last six years playing shows and writing songs across the US, Australia, and New Zealand. Erica recently toured with Australian  Band, "Turk Tresize" & "The Graysmiths", recording the background vocals on his latest album "SOUL CASINO" which also featured the singer Brittany Howard from The Alabama Shakes. DJ's all across Europe are raving about Sunshine's music and bragging about the "infectious and catchy hooks of this prolific songwriter, who holds nothing back, and brings a gallop of energy with her true country roots shining. She also puts her heart and soul in each ballad."
Musically, Erica is taking each album to new heights. The South will Rise Again is no exception.  Whether she's driving across the US, touring internationally with her band, or writing songs in her living room- you can rest assured there's a bright future for SUNSHINE. New Years Day 2014 won't come fast enough when The South Will Rise Again!
ERICA SUNSHINE LEE MAKING HEADLINES!

Click the links below for articles on Erica's Success…

"GOOD TIME COUNTRY IS BACK: ERICA SUNSHINE LEE"
REVERBNATION CHOOSES ERICA SUNSHINE LEE AS FEATURED ARTIST!